Mom-Run Websites — Mom Sites
Also, see Mom-Owned Stores for more great shops. And please support Moms who are consultants and direct sales independent reps in our Shopping Consultants section.
If you're a mom and you have a website you'd like to promote, let us know and we'll add your site.
Moms Rewards
MomsRewards.com has been around since the year 2000. It's a site for Moms where it's mother's day – everyday! Quality Freebies, online rewards and resources is what it's all about. We know what Moms want because we're moms ourselves and want to put forth a high-quality site that caters to the wants and needs of moms online. Visit us today!
Get the Inside Scoop about "Moms Rewards".
Connecting Moms
ConnectingMoms is a premiere social networking site for moms of all ages and stages of motherhood to connect.
Get the Inside Scoop about "Connecting Moms".
RaisingThem.com
A great resource if you are trying to find like-minded parents either living nearby or online across the country.
You will be able to join or create parenting groups, such as moms groups or children playgroups, or exchange tips and advice, and even find great suggestions for kids activities.
Get the Inside Scoop about "RaisingThem.com".
SharingMom.com
Online classifieds just for moms. Buy, sell or trade. Forums, news and more.
Get the Inside Scoop about "SharingMom.com".
The Mommy Outlet
The Mommy Outletis the place for moms who sell and moms who shop on the web!
Are you a mom with an online store? Get more exposure for your business with our free and low-cost advertising and connect with other business moms for ideas, tips and advice!
IrritableMother.com
Are you frustrated with mothering? Are you feeling overwhelmed and hopeless? Have you ever secretly questioned God's wisdom in giving you children? You're not alone!
I have been there. Done that. A lot!!!
IrritableMother.com. is a resource for moms like us. It's a place where I share my experiences and heart with you in my blog, that you may be encouraged. It's a place where you can find my book, Confessions of an Irritable Mother, and The Irritable Mother's Survival Kit, that you may grow. It's a place where we can be honest, and real, and know we're not alone.
The Kiddie Clique
Welcome to the Kiddie Clique. OFTEN IMITATED BUT NEVER DUPLICATED!!!! We are a small, wonderful community of stay at home and working moms that meet together on a daily/nightly basis to brag about our beautiful kids, share pictures, recipes, complain and brag about our husbands, talk T.V., and just plain have fun. We always have room for one more great mommy to get to know..but beware…we are highly addictive and you will spend every waking moment here…make dinner, come to the forum…go to the bathroom…come to the forum. LOL!! If you are interested in applying, please fill out the registration form and then email CliqueyChicks@hotmail.com to introduce yourself and include your phone number so one of our mods can give you a call to talk to you about our group! Once we speak with you, we can verify your application and welcome you into our group. We love referrels..so if you are a KC members friend, you are a friend to us also! Come Join the Clique!!
Home With The Kids
"HWTK" stands for Home With The Kids, a website started by a Christian homeschooling mom (me) who wanted to share her ideas and experience with others. At HWTK you'll find lots of links to assist you in teaching your children and managing your home.
I've also created two related sites.
Books at Home With The Kids is all things books including reviews, suggested books to purchase and help finding your favorite titles. At Shopping at Home with the Kids, you'll find my list of the latest sales and coupon codes, links to vendors for toys, gifts, and school supplies, featured stores to help you find what you need fast and even a Bargain Basement.
My goal is to create a place where you truly can find what you need- fast!
Suburban Diva
Visit the lighter side of the picket fence on SuburbanDiva.com for a weekly dose of comic relief with the nationally syndicated humor column, "Suburban Diva."
Get the Inside Scoop about "Suburban Diva".

Star Baby
Will post a link to your site, once you are ready to post ours.
Thank you very much
Heidi Drohan
http://i66.photobucket.com/albums/h241/starbabyadmin/sbnewbanner.gif
Get the Inside Scoop about "Star Baby".
Marin Mommies
Marin Mommies is a unique place for tips, ideas, and resources for modern, sophisticated, and on-the-go moms, moms to be, and dads, too! Much of the content is focused on Marin County and the San Francisco Bay Area, but parents everywhere can find something to read, enjoy, and discuss! Register today to discuss articles and add your own advice!
Get the Inside Scoop about "Marin Mommies".
Expecting a baby, just had a baby,
Are you expecting a baby, just had a baby, well then you are reading the right information. Our site host over 72, 000 pieces of information concerning pregnancy, labor, birth, babies, children, shopping, coupons, recources, recalls, strollers, bedding, blankets, bibs, diapers, all natural products, bathing products, what to buy baby, how to set up the nursery, how to pack a diaper bag, mothers helpers, mother journal, this is just to start. If you are a high risk pregnancy, then with just one click, you van have all the information you need.
Website of moms to moms live chat room and more.
Get the Inside Scoop about "Expecting a baby, just had a baby,".
Swanky Moms
Swanky Moms ~ where hip moms hang out! We have a swanky directory, blog, forum, coupons, gift guides, product reviews, newsletter contests and much more!
Pop by and check us out @ Swanky Moms.
Get the Inside Scoop about "Swanky Moms".
Good Morning Mama
A website dedicated to moms or anyone who takes care of little ones. We offer ideas for indoor/outdoor activities for babies and toddlers, books, videos, free give aways, free newsletter and our own unique merchandise. Log on and see what Good Morning Mama has to offer you!
The Homemaking Cottage
We support homemakers and share ideas needed for maintaining a home and family.
Our one of a kind Deluxe Edition offers over 750 articles, recipes, crafts, and more.
ExtraordinaryMommy
http://www.ExtraordinaryMommy.com gives Mommys a place to find a little inspiration, a little something to celebrate, a lot to learn, plenty of opportunities to share with other Mommys and most importantly, an avenue to express gratitude. Mommys come to http://www.ExtraordinaryMommy.com to find the most Extraordinary Places in their cities, to give suggestions to Mommys in need and to experience joy in the 'everyday'.
We go above and beyond for our families every day….it is time for you to FEEL Extraordinary!
" alt="It's a Mom Thing" title="It's a Mom Thing"/>

It's a Mom Thing

It's A Mom Thing Your is a survival guide for all moms. Here you can discuss everything from trying to conceive, to pregnancy, post partum to the reality of being a mom – and much more – with women who are going through the exact same thing as you. Our goal is to create bonds between pregnant women and moms that become lasting friendships. Moms can share each others' challenges, interests, and exchange tips for making it through the tough times. Here at ItsaMomThing.com, we provide a community for moms to discuss anything and everything that is on your mind. Join groups, create your own groups, blog, post pictures and chat with moms that share similar interests as you. Log on and become part of one of the fastest growing networking/community sites for moms!
Heaven Born
Heaven Born™ Heaven Born™. is a 501(c)(3) Non-Profit dedicated to comforting moms and honoring babies through the making and distributing of bereavement gifts. Handmade pillows and informational booklets are given to women who have suffered a miscarriage miscarriage.or early pregnancy loss. So often their griefgrief. is a private one as friends, family and society in general grapple with how to handle the response to early loss. The simple but poignant booklet gives helpful information on handling the physical and emotional challenges an empty-armed mom will face. And the soft pillow provides a tangible source of comfortgrief..
The Heaven Born™ Craft Community is a wonderful group of friends and neighbors that meet every month in their communities to (as we say) "Make Friends, Make Pillows, & Make a Difference!". It is a fun time of cutting, sewing, trimming and stuffing to make the Heaven Born PillowsPillows..
For more information;
Email:
maureen@heavenborn.com
Visit:
http://www.heavenborn.comwww.heavenborn.com.
Get the Inside Scoop about "Heaven Born".
Tots2Tweens.com
We're an online directory making parents' lives easier by providing everything they need for their children or family in an easy-to-use format.
Get the Inside Scoop about "Tots2Tweens.com".
Green Mommy Guide
Green Mommy Guide is a website dedicated to helping moms go green and stay fabulous! Our goal at Green Mommy Guide is to show moms the many options that are out there that are kinder to the environment and to their babies than conventional products, without being condescending or intimidating.
Fun Learning Express
Fun Learning Express is an award winning family friendly & child safe site. In this site, you'll find mom's picks directories of kids friendly sites, homeschool resources for homeschoolers, printable booklets, worksheets and kids activities resources at our fun activities for kids directory. Your kids can watch mom's pick kids friendly videos at our child safe and kids friendly environment, we also have vast varieties of mom's pick kids online games which are fun and kids friendly. Our Family TV are packed with crafts, family activities and parenting videos. We are also giving away free ebooks for parents and kids, and free educational games for kids. Come and visit us at Fun Learning Express and see you there!
Just the Facts, Baby
Just the Facts, Baby is your go-to guide for everything mom and baby. Founded by professional journalists, the site is a unique combination of 30-second quick facts and in-depth, professionally written articles targeted to today's mom: smart, busy and looking for reliable health and parenting information she can trust. Weekly newsletters highlight the site's latest articles, product reviews, giveaways, baby-friendly destinations and expert Q&As.
Moms In A Blog
Moms In A Blog is just what it says – a blog network for moms. Our writers are not only moms, but they are also experts in their topic areas. Together, we strive to bring other moms relevant, usable, expert information, ideas and resources.
Get the Inside Scoop about "Moms In A Blog".
Chit Chat for Mommies
To bring moms together to create a community where we will embrace the journey of motherhood with all of the trials and tribulations that it offers. And while on our journey we will live, love and laugh together – as only moms can.
University of Mom
University of Mom is a message board community where we connect parents from all over the world. Come join the Parenting Board that has everything you need.
University of Mom has partnered with many great parenting resources, such as ScreamFree parenting and KidPower International, to bring you both support and information. Visit our message board if you want to share ideas, ask questions, vent and bond with others who are walking along that same parenting path.
We have giveaways, such as ipods, jewelry, books, and home goods. We also have a great recipe forum in our Cafeteria.
So, grab your favorite beverage, get comfortable and join us! This will be the only Parenting Boardyou'll ever need!
Mammapalooza.com
"Mammapalooza," derived from the word Lalapalooza, meaning extraordinary, impressive and outstanding. Being able to create life is extraordinary in and of itself. Being able to have a life too, is impressive and outstanding.
Mammapalooza not only celebrates mothers who are able to preserve a happy family life as well as nurture their own individuality, but also those who are trying to achieve this!! We strive to help all mothers through support – in keeping a little piece of themselves. Share your stories, thoughts and ideas here at http?//www.mammapalooza.com, so that you may inspire another mom.
TinyPlayground
TinyPlayground.com contains lots of helpful information for new moms as well as baby product reviews and recommendations, local resources for new moms in select cities, and a cute baby photo contest. Think your baby is the cutest? Join the fun and put your photo to the test – the cutest babies are always featured on the home page!
Get the Inside Scoop about "TinyPlayground".
Opti-Mom
We "Help Moms Lead Opti-Mom Lives" through our montly newsletters, seminars, workshops and events. Founded in 2005, Opti-Mom has spoken to thousands of women teaching them the importance of great self care being the root of being a great mom!
http://www.opti-mom.com
Get the Inside Scoop about "Opti-Mom".
Stroller Strides
Stroller Strides is the country's largest fitness program for moms with their babies!! Classes are 60 min and combine intervals of power walking and resistance training using resistance tubes. Our certified instructors weave songs and activities into the workout to keep the little ones happy and entertained.
Come join us for a FREE CLASS- register online at
http://www.strollerstrides.net/nassauandsuffolk
For additional information, please call 516.729.2866
Classes are now being offered in Massapequa and Huntington.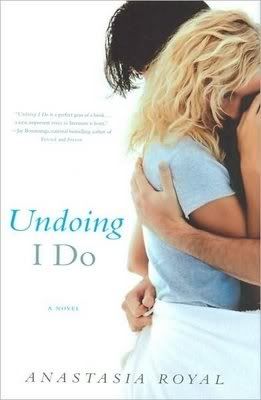 Undoing I Do: A Novel by Anastasia Royal
Anastasia Royal wrote the novel "Undoing I Do"(Thomas Dunne Books/St.Martin's Press) while raising two children as a single mom. It took her ten years to complete by writing at night once her kids had gone to bed. The novel is now recieving rave reviews for its funny and honest portrayal of a single mom struggling to keep her family together in the wake of a divorce. For more details visit http://www.undoingido.com
Get the Inside Scoop about "Undoing I Do: A Novel by Anastasia Royal".
The Cushie BabyMat & Other Cool Gifts
Keep baby comfortable and stylin' for tummy time, diaper changes, play time or in the pack-n-play, with the only luxurious, padded BabyMat. The Cushie is the hot new must-have baby gift–machine washable, monogram-able and in today's trendiest fabric styles. There is no other baby product like a Cushie and it can be used through baby's first year and beyond. You can also add a bib, burp cloth, blanket, changing pad or pillow in the same great fabrics. Visit our store now to shop for the ultimate baby gift.
Get the Inside Scoop about "The Cushie BabyMat & Other Cool Gifts".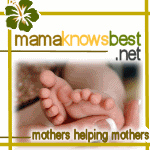 Mama Knows Best
Mama Knows Best – Nuggets of motherly wisdom pooled into one amazing jackpot!
Frugal tips to save you money, Household Organization and Cleaning Tips, Simple quick and healthy recipes for busy Mothers, challenges of pregnancy and birth, breastfeeding concerns, child training – to teach your child to obey and how to lovingly correct when your child does not obey, enjoying your children and ideas for fun family time, educational tips to help your child succeed academically, tips on keeping your family healthy with herbs and natural home remedies.
A super-resource for mothers!
MamaKnowsBest.net
Get the Inside Scoop about "Mama Knows Best".
Momicillin
Worn out from all the binky finding, goop removing, conflict negotiating, facial contorting, bum wiping, boo-boo kissing, carpooling, and monster slaying? Momicillin is the perfect antidote.
Designed to help cure what ills the everyday Mom, Momicillin provides a daily dose of "straight from the trenches" humor, courtesy of some of today's most witty Mom writers. Delivered 5 days a week via email or the web, Momicillin offers a series of weekly columns about life, kids and the pursuit of sanity. Plus thoughtful reviews and practical tips.
Get the Inside Scoop about "Momicillin".
Island of Infinity
Island of Infinity is where we send out colorful personalized letters to children who believe in the tooth fairy. We also have FAQs where parents can find answers to dental concerns, and our editor-in-chief takes our visitors on the inside of where the tooth fairies live. We are currently running a giveaway contest of books and package deals for each of our four Princesses. Children who have lost a tooth or two gets a chance to see their photos up on our Wall.
Currant Baby & Mommy
Currant Baby & Mommy is a mommy owned website geared towards educating parents on the products that they are purchasing. We work hard to write educational articles and blogs that will help parents and family to make more informed decisions when it comes to products for their children and family. We carry all the best in strollers, baby gear, diaper bags, skin care, and earth friendly and educational toys.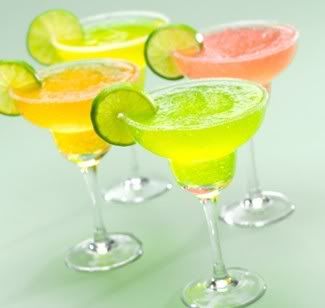 Margarita Mommies
Margarita Mommies is The Virtual Happy Hour for Moms
Funny Day, Hard Day, Long Day, Tired Day?
We Support Moms No Matter What Kind of Day They've Had.
We are the place for moms to talk about their loneliness, frustrations, funny stories, & fears about motherhood, without the threat of judgment, while discussing topics, moms find fun and interesting.
We place an emphasis on moms being social and making connections with other moms in order to prevent or help treat postpartum depression. We even have a pen pal email system that sets up moms who need to "talk" to other moms and work through difficult days.
Check us out! We have a little somthing for every mom!
Room for 5 – Helping big families find hotel accommodation!
Room For 5 provides information on hotels and guest houses that have family rooms, suites, apartments or connecting rooms that can accommodate big families of 5 or more in the UK, USA, Canada, Europe, Australia and more!
Get the Inside Scoop about "Room for 5 – Helping big families find hotel accommodation!".
SupermomWannabe.com
A WAHM to six kids including a special needs teen, to teen and tween girls, to energetic grade school age boy, to toddler, to baby…I love to share tips, stories, and advice on parenting, family, children, having fun and working from home on this mom blog.
A Mom Knows
A Mom Knows is a knowledge sharing website where contributing mothers share their knowledge of subjects they are passionate about. These include health, travel, parenting, cooking, finance, product review, and more.
Get the Inside Scoop about "A Mom Knows".