Mom-Run Websites — Parenting
Also, see Mom-Owned Stores for more great shops. And please support Moms who are consultants and direct sales independent reps in our Shopping Consultants section.
If you're a mom and you have a website you'd like to promote, let us know and we'll add your site.
Maisy's Daisys – SallyAnn's Top 10 List of Time & Money Saving Tips
SallyAnn's Top 10 List Of Time & Money Saving Tips For Busy Parents is updated monthly. Subscribe and receive valuable coupons, discounts and special offers deliverd to your inbox. Check out our resource list of helpful sites and great shops. Look into hosting a spa party if you live in the Denver area.
Get the Inside Scoop about "Maisy's Daisys – SallyAnn's Top 10 List of Time & Money Saving Tips".
The Savvy Source for Parents
The Savvy Source for Parents is an online preschool guide for parents, featuring parent reviews and information from preschool directors. Our website offers information ranging from tuition costs and student/teacher ratios to how teachers work with children who have separation anxiety or who are excelling in the preschool environment. Be sure to also preview The Savvy Source Preschool Selection Ebook.
Faith and Family Flix
Are you tired of all the trash that gets put into movies these days? Have you been looking for clean family movies?
Faith and Family Flix. is your answer. Instead of renting from Netflix or Blockbuster, support a company that ONLY carries DECENT movies the whole family can watch!
Join Faith and Family Flix today and get DVDs delivered right to your door each month with plans starting as low as $9.99 with free shipping.
My Baby and More Parent Coaching and Educational Services
My Baby and More – Because Kids don't come with Instructions! http://www.MyBabyandMore.com
Specializing in Parent Coaching and Education, Breastfeeding Consultations and Babywearing Support.
Also, home of Near Mama's Heart, a children's book about breastfeeding. http://www.mybabyandmore.
com/NearMamasHeart.html
Get the Inside Scoop about "My Baby and More Parent Coaching and Educational Services".
Pastiche Family Portal
Pastiche Family Portal is an award winning parenting and home school resource site with a large collection of family friendly original Coloring Pages, Clip Art and Paper Craft Printables – free for personal, school and non-profit use.
Pastiche Family Portal features a section for every family member – from babies to grandparents – including a special Kids Stuff page with quick links to crafts, on site games, printables, homework helpers and prescreened links.
There's a freebies page, a shopping boutique, and a selection of on site games and puzzles to help you unwind plus informative articles on health, safety, recipes and learning.
What you won't find are signup forms, pop ups, unsafe downloads or content that's not family-friendly.
Mother's Friend
At Mother's Friend we believe that the journey of parenting is one that's not intended to be travelled alone. We seek to provide the resources, support, expertise and companionship that will help you and your family to thrive. Above all, we want you to enjoy the ride of parenting.
Our store sells parenting manual "Enjoying the Ride: A Parenting Journey from Birth to Ten," best selling "Mealtime Manners" placemats, resourceful "Savings Banks," consulting services, and more.
parenting resources
Get the Inside Scoop about "Mother's Friend".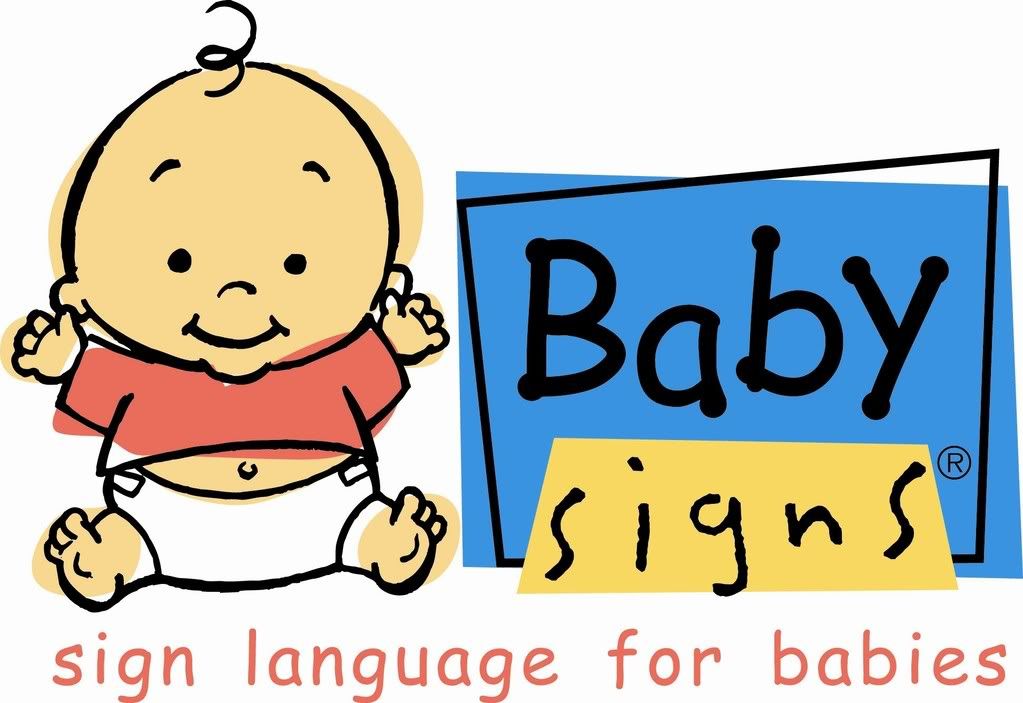 See 'N Sign With Lisa
Wouldn't it be great to understand what you're baby is trying to tell you?
Let's face it, as parents it's frustrating to interpret our baby's cries and know exactly what your child wants or needs. You can only imagine how your baby must feel, too.
The Baby Signs® Program is designed to teach babies to use simple, easy-to-do gestures for communicating with their parents and caregivers. These gestures, or 'signs', represent an item or concept like 'cat', 'eat' or 'all gone'.
Using signs gives babies a way to 'talk' with their parents before they can talk. Babies can communicate about the world around them long before they have mastered their verbal speaking skills! And it is easy for parents to use and learn too. Signing words takes the same amount of time as speaking them.
The Baby Signs® Program is based on groundbreaking research which began an international movement to teach hearing babies to use signs.
Teaching your baby to sign will reduce frustrations for both you and your child. It will boost your child's self-esteem. And, if will increase their language development.
Play classes, parent workshops and Baby Signs educational products are available.
Begin a signing journey with your little one and experience a window into their world much earlier than you'd expect.
Happy Signing!!
A Mother's Minute
A Mother's Minute provides parenting ideas for moms wanting to get most joy out of motherhood. It is dedicated to the experience of being a mom and is a place of celebration, support and affirmation. You will find lots of ideas for having fun with your kids, ways to nurture loving relationships and some very important reasons why moms must take care of themselves first. This website encourages moms to give up their attempts to do things "right" and helps them appreciate who they are.
Brenda Nixon, Parenting Speaker/Author
Quality parenting BOOKS, CDs, FREE ARTICLES, DISCIPLINE TIPS and Brenda Nixon'S, M.A. topics.
A popular author, speaker, and media personality to parent audiences, Brenda Nixon is the author of THE BIRTH TO FIVE BOOK: CONFIDENT CHILDREARING RIGHT FROM THE START (Revell).
Get the Inside Scoop about "Brenda Nixon, Parenting Speaker/Author".
Outdoorbaby.net
For families who enjoy the outdoors! This site is for parents to share their adventures, misadventures, tricks, and "must-avoid" tips for traveling with children in the natural world. Please log on, share your stories, or ask questions. You are sure to find other like minded families on http://www.outdoorbaby.net. You don't have to be a seasoned pro. You only need the desire to go outdoors with your family. Visit often to learn about what other parents are doing and to read my weekly blog. Welcome!
Get the Inside Scoop about "Outdoorbaby.net".

Twin Pregnancy And Beyond.com
A fun, interactive, informational resource for parents and families who have or are expecting twins. Find comprehensive information, advice and support on all aspects of twin pregnancy, birth and parenting. See also – Twin pregnancy week by week, breastfeeding twins, preemie twins, belly gallery, ultrasound images, identical vs. fraternal, gear guides, personal stories, community forum, exciting contests, visitor polls and free newsletter.
Parenting Pink
Parenting Pink (http://www.parentingpink.com) is the only "girl based" parenting site on the web dedicated to helping moms and dads raise strong, resilient girls. We offer free parenting advice, tips, forums, blog, articles, contests, and lots of humor!
We are currently accepting article submissions so stop by and let us know your best parenting "daughter" tips!
Get the Inside Scoop about "Parenting Pink".
Forget-me-not-Tots
Forget-Me-Not-Tots™ proudly introduces our Furry Friends™ series of fully-illustrated – downloadable – baby journals for parents who want (or need) to remember when their precious little one last nursed, had a bottle, a diaper change, a nap or a dose of medicine and more. It's the beautiful way to track baby's day!
*Every month includes a one-page monthly calendar and dated daily pages, each one unique with its own lovely character illustrations. As a special daily bonus, you will find details about a notable children's book in our Book Corner.
*Parents of multiples can choose Kitty, Puppy, Bunny or Bear, one for each baby.
*Take the guesswork out of parent-to-caregiver and even parent-to-parent communication.
*As baby transitions from one caregiver to another, caregivers can simply check the Notebook to determine why baby is crying – hungry? wet? tired? overstimulated? – or to see how baby's day has been going – mood? activities? – or even to decide what's next on baby's schedule.
*When baby is ill, calls and visits to the pediatrician can be handled calmly and confidently. Just consult the relevant pages of the Notebook to find all the answers to the doctor's questions right in front of you, as well as a place to take notes if you are given specific care instructions.
*No time to fill in the pages of that beautiful baby book sitting on your coffee table? No problem! Just jot down any new developmental milestones baby reaches and transfer them to the baby book later… or never!
Your Illustrated Nursery Notebook™ is your baby's baby book: a true record of what daily life with baby was like.
Dot Girl™ First Period Products
Our store sells The Dot Girl™'s First Period Kit an interactive tool to help parents discuss menstruation with their daughters. The Kit features The Dot Girl™'s First Period Guide, a 12-page booklet with answers to common questions; The Dot Girl™'s Period Calendar, a simple way for a girl to track her periods; reusable Dot Girl™ Warm Pad, a heating pad handy for soothing cramps; feminine protection samples and hand wipes.
Get the Inside Scoop about "Dot Girl™ First Period Products".
Bust-a-meal
Do you dread planning family dinner? End the daily agony. Bust-a-meal makes meal planning fun. Get a custom, rut ending plan instantly at www.bustameal.com.
Meals to fit any diet: Low Cal, Low Carb, Low Fat, Omnivore, Vegetarian.

Shopping lists sorted by aisle and sent to your phone. All recipes from natural healthy ingredients.
Get the Inside Scoop about "Bust-a-meal".
Productive Parenting
Productive Parenting provides preschool activities that engage your child's growing mind. If you have soap, shoes, rulers, and rocks in or around your home, you are ready to begin! Our activities require little to no preparation or materials; but don't let their simplicity fool you! Activities build on one another from infancy to age five to provide a solid foundation for learning. Check out our sample activities and see for yourself why Productive Parenting is quickly becoming the premier activity resource for parents.
Family RnR
At Family RnR we're here to help you make your next family vacation unforgettable! From all-inclusive, family-friendly resorts, to family volunteer holidays, and so much more, you'll find extraordinary family vacation ideas at FamilyRnR.com! We offer hundreds of great family vacation ideas through reputable tour companies, plus you can now book some especially amazing family holidays through our new Family RnR Travel Agency!
Get the Inside Scoop about "Family RnR".
Childcare Center Directory and Resources
Childcare Center Directory includes over 35,000 licensed child care centers and more than 50,000 licensed and certified in-home daycare providers.
Get the Inside Scoop about "Childcare Center Directory and Resources".
CanadianNanny.ca
CanadianNanny.ca is an online job posting service dedicated to assisting families in Canada to find a nanny, babysitter, adult caregiver, housekeeper, or pet sitter with a wide range of individuals available. With over 15,000 jobseekers registered searching for work across Canada, there is someone for everyone!
There are a variety of membership options to suit every family, granting full access to the database. Every jobseeker has posted a 3-page profile stating their experience, qualifications, availability and contact information which is available to registered families.
Families can register in just 5 minutes online at www.canadiannanny.ca and will have access to the database immediately. One place to solve all your care needs – nanny, babysitter, adult caregiver, housekeeper and pet sitter!
SaveEveryStep
Capture and share the memories of your life on a chronological timeline. Add words and pictures to tell your growing story, or the story of a loved one, and preserve your precious memories as a legacy for a future generation to look back on. Do it now, whilst you still remember.
Get the Inside Scoop about "SaveEveryStep".